We have this attitude of doing whatever the West especially, Americans do and we make it seem like they can never go wrong. Sometimes we even trample on our own just because we think we are not good enough or there is no basis for comparison.
This is gradually creeping into the Nigerian culture and taking over identity and our cultural values as Africans and Nigerians is gradually being eroded, in the name of imbibing needless western culture.
That is why we can celebrate this…
and this…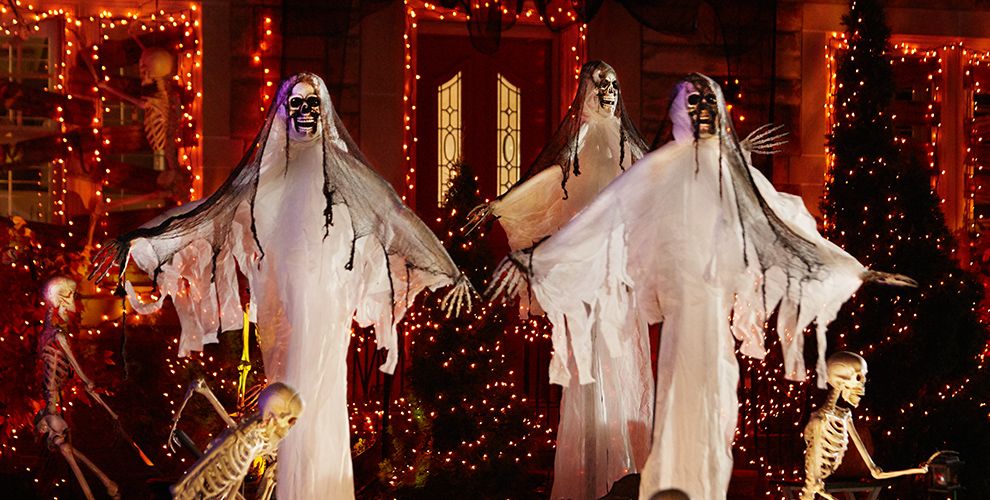 as halloween but back here, we call these people who are our own halloween (lol), witches.
see our halloween here again
Then, our Osun-Osogbo festival…
Also, our Egungun festival…
Witches dey use costume, halloween too no be costume??? Lol… So really, what is the difference between witches and halloween? My point exactly is, if you think our festivals are fetish, halloween should not be something you should celebrate too and vice-versa.
Also, I am not saying being a witch is fashionable ooo, and if you want to try it no problem. Sha don't get caught or else, you will be beaten to pulp! Ask those that have been caught to relate their experience to you.
Another one we needlessly celebrate is the Black Friday.
This one is even paining me personally because if it is the way the "oyinbo" people intended it that we are doing it, it would have been good.
The aim is to give esteemed and loyal customers the opportunity to buy goods at relatively cheap prices and also, with a variety of goods to choose from.
But here in Nigeria,  we will display two dead phones that even if you are given for free you will think twice before collecting it. Already, the aim has been D.E.F.E.A.T.E.D!!!
You are supposed to display a VARIETY of QUALITY products at relatively CHEAP prices for sale! That is the essence! …and if your power no carry am, no be by force to do black friday.
Thirdly, lol… I heard some people are celebrating "thanksgiving." Which thanksgiving if I may ask? That you passed your exams or that your parents bought hummer? Abi you get alert?
LMAO… Nigerians sha! How many of you know the story behind the thanksgiving that you are taking thanksgiving selfie and all that?
It is even ok to wish America a happy independence and be happy that a great country emerged and didn't waste away BUT, e wo ni thanksgiving? If you know the story behind it, you will understand why I am pained. The thing no tally at all…
Chai! Nothing wey we no fit celebrate.
---
Got a news tip/information for us? Email info@thesheet.ng
Follow us on twitter @thesheetng
BBM Channel: C0042057A
Like us on Facebook @ www.facebook.com / The Sheet
This is a 2015 Copyright of thesheet.ng. You may wish to request express approval from thesheet.ng to republish
Read it Later
Facebook Comments