Yea, I'm back again to hunt Nigerian celebrities but this time, its the musicians. I call them the one-hit-wonder Nigerian musicians.
These set of musicians have somehow managed to disappear from relevance after their groundbreaking hit songs and we will list them for you in no particular order.
Pass me your love – AYDotCom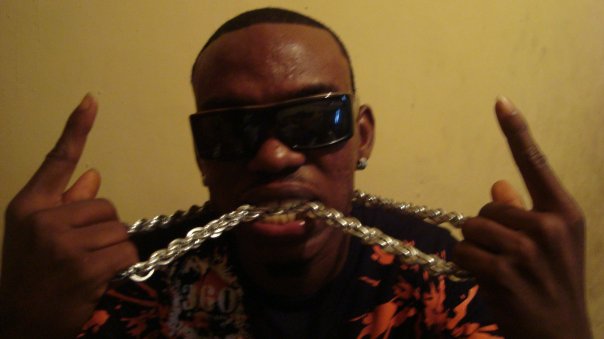 Terry G was his greatest undoing. After the 2009 release of Pass Me Your Love hit, he had a spat with the Akpako Master. He may have won the fight, but it cost him. Terry G has since gone up churning hits after hits. But not AYDOTCOM. He has since closed shop. He returned with No sleeping – a single which is an irony of his current state 'cos, he's actually fast asleep!
Chinwe Ike – Resonance
The petite beautiful ibo singer had a lot of influence in Nigerian music scene with her song Chinwe Ike. If you listen to it today, it would just make you wonder where she currently is… Oh, we heard she got married to that her manager abi na producer, that she sang the song with.
Hmmnn… Na wa ooo
Oh Baby (Kuchi kuchi) – Jodie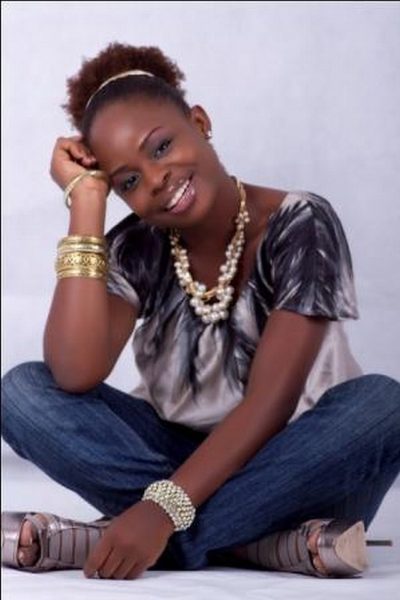 Oh baby was an addictive song when it was released some years back, but was also followed by lackluster tracks so painful to listen to… Jodie pleeeeeeeease come back. Na God we take beg you…
Wa wa alright – Kel
Kel was a rap sensation tipped to show the light. She was touted as the next big thing. She was thought to contend with Sasha P but she did not. With her Waa Wa Alright blazing single came raised hopes. Hopes came crashing with her 2009 The Investment album.
The album was a flop and a disappointment. After that, Kel Vanished. Not a word has been heard from her since then.
Maga don pay – Kelly Handsome
The amazing thing about this his hit song is, I don't know how he got away with singing "Maga don paaay, shout alleluyah" without the EFCC ramming down his door… But come to think, of it he's disappeared to only God knows where.
Shayo – Bigiano
Remember him? "…All of Una Must Shayo…" His name is Bigiano! He was the dance hall musician that rocked the airwaves in 2008 with Shayo. Seven years after, he's gotten twisted in the wind. His former group partners Triple B may have been quick to rule him out, but not Bigiano. He was not done. No. Not yet. In 2013, he announced his comeback but in the real sense of it, there was never a comeback.
Ijoya – Wierd MC
She's around! Does she still sing? It was Ijoya from her 2006 After Da storm album that got her serious attention. After that, it appears the only meaningful thing that came close to her own standard was the 2006 Bizzy Body collaboration with P-Square. She now plays the Denrele card. Appearing in just every video in town, and playing catch-up with newbie.
Soul E Baba Dey Here – Soul E
Soul E Baba Dey Here is the unforgettable track from Soul E's first album that shot him into the limelight. There is really nothing much to say about Soul E other than the fact that he has now become a 'prophet', predicting people's death and bomb blasts and receiving lots of insults for it!
Fi Mi Le – Kas
Born Kas Lionheart Jonathan, Kas's ability as a producer was never in doubt. He studied music production at Islington College in the United Kingdom. What ultimately let Kas down was his ability to write actual music.
Kas's second single, Fi mi le, was his one hit, and is arguably the biggest of all one-hit wonders. Fi mi le was so big, it brought together two of Nigeria's biggest artistes at the time, D'banj & 2Face to do a remix. It was that big.
Kas's follow-up single though, Wine For Me, was quite popular, but was never played outside the four walls of a club thanks to it being devoid of any lyrical quality. The singer had tried many avenues to get back into music, including working with Tonto Dikeh, but mediocrity has refused to fi Kas le.
Collabo – DeeBee
I'm sure you probably have been expecting to see him on this list and yes, he makes the list. Deebee holds the notorious title of being Number One. Since releasing "Collabo" in 2008 the track became successful that he added the title to his name, nothing has been heard of him.So, for keeping us waiting after such a hit, you make the list!
SEE ALSO: See 10 Ridiculous Nollywood Movie Titles Inspired By Nigerian Musicians
---
Got a news tip/information for us? Email info@thesheet.ng
Follow us on twitter @thesheetng
BBM Channel: C0042057A
Like us on Facebook @ www.facebook.com / The Sheet
This is a 2015 Copyright of thesheet.ng. You may wish to request express approval from thesheet.ng to republish
---
Read it Later
Facebook Comments