Nigerians are fun loving people, who at the slightest opportunity would cook up one party or event just to have fun and enjoy themselves.
And there is no better time for these events than the end of the year when everyone takes a break from the hardwork done during the year and take stock of their achievements.
Here are some events Nigerians always look forward to whenever the end of the year is approaching.
1. Music Shows.
This one is a constant every end of the year. There are usually several music concerts organised by different foreign and home grown brands just to help people ease up pressure, have fun and share some good time with their favorite celebrities and Nigerians usually never disappoint 'cos they always turn up like…
We're already hearing news that D'banj – the kokomaster will be organising a concert in Lagos come December. Brace up for that, it is one of the many we will experience.
2. Comedy Shows.
This is sometime is also always like a mini music concert 'cos we have a little dose of comedy followed by a musical break.
This is where you see the Alibabas, AYs, Bovis, Basket mouth etc of this world. If you have had a really stressful year, I recommend the laughter therapy for you and trust me, it does work!
3. Experience.
This one is a gospel music concert hosted by House on the rock (HOTR) and hardly does it not trend on twitter Nigeria whenever it is held. Infact, twitter Nigeria practically shutsdown because the event is usually streamed live by different states all over Nigeria and even in some other African countries.
Talking about how many people are usually in attendance, I think it is one of the largest concerts Lagos, Nigeria hosts on a yearly basis. Have a look…
That is one of the previous editions with people also filling up the extension in Tafawa Balewa Square (TBS), Lagos.
You have A list foreign and homegrown gospel singers pull down the hand of God using worship and praises. This is one event Nigerian youth usually anticipate eagerly and the 10 edition this year promises to be massive with some of the usual suspects expected to minister.
4. Lagos Countdown.
Lagos countdown, one of the innovations of Governor Babatunde Raji Fashola to celebrate the end of the year and cross-over into the new year. Nigerian musicians perform all evening and join their fans from 11:59 thereabout to countdown to the new year which is usually greeted with so much excitement, and display of fireworks in the air.
This is what a Lagos countdown usually looks like…
5. Carol Services.
This is also for the church or music lovers, where you listen to lovely carol songs on a really cool and restful evening during the Christmas holiday season.
These are the kind of scenes we have at the carol, this…
…and this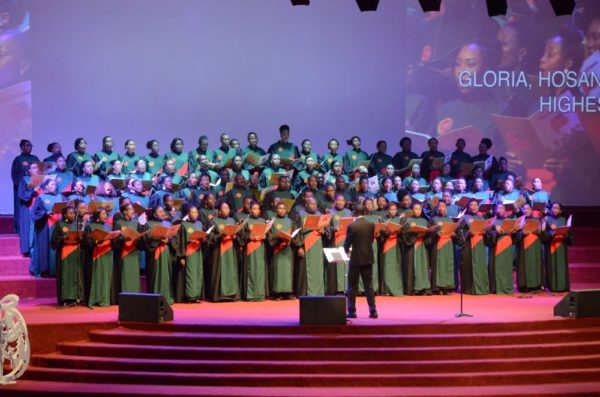 SEE ALSO: Find Out 5 Twenty-First Century Nigerian Songs That Will Remain Evergreen
---
Got a news tip/information for us? Email info@thesheet.ng
Follow us on twitter @thesheetng
BBM Channel: C0042057A
Like us on Facebook @ www.facebook.com / The Sheet
This is a 2015 Copyright of thesheet.ng. You may wish to request express approval from thesheet.ng to republish
---
Read it Later
Facebook Comments