It's a Saturday evening and having rested and spent quality time with the kids all day; the next thing is to have a feel of each other, enjoy yourselves and share some intimacy via good sex! But…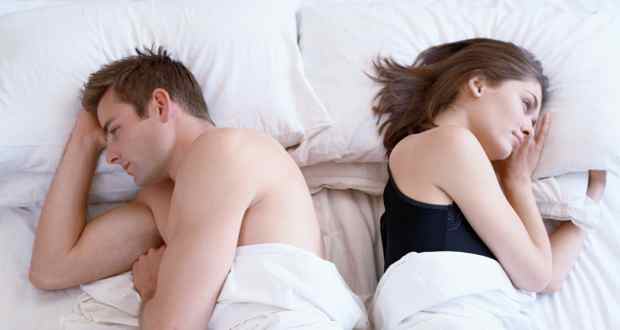 …the sex has not been so great for sometime now and you really want to rectify it but don't know how to. You usually do everything right; soft music playing in the background, some wine, stimulating conversation, a brilliant make out session, and now your clothes are all over the place… But somewhere between all the moaning and grunts and body movements, you realize this isn't quite as enjoyable as you'd hoped it would be.
Personally, I feel you should be able to stop your partner and mention your dissatisfaction because honesty and openness is key in every relationship. However, there are those who feel less brass tactics should be employed and whoever is doing it (the man or the woman) has to be subtle and nice about it so as not to hurt the other person.
So, how do you deal with bad sex?
Thinking…?
Not to worry, 'cos we've got you covered! There are two most doable options:
1. Talk about it.
Sit down, preferably over a nice meal, or with some alcohol and talk about how you feel the sex could be better. There's no need to be shy or condescending during this conversation and it can actually be something both of you can laugh about.
In my opinion, this is by far the easiest of the options, because it saves you so much time and stress and you can sort it all out right off the bat.
2. Show Him/Her How To Be Better.
When I say teach him/her, not like this…
But this way…
If you think having a conversation about sexual inadequacy will be too uncomfortable, you could always take the subtle route and show your partner how you like to be satisfied. This is of course assuming that you know your body and know what you like. You can always find a way to maneuver your bodies in the bedroom and place your partner in a more satisfying position.
Every woman wants to enjoy sex when she has it, and any decent guy wants sex to be an enjoyable experience for both parties, so there's no reason to write someone off as "bad sex" just because they fail to perform one time. Intensify the foreplay, take control and have your partner follow. Both of you should be able to work together to make the experience pleasurable for all parties involved.
Do you think we missed out on something? Punch your keypads and make use of the comment section.
SEE ALSO: 7 Reasons Why Women Fake Orgasm During Sex
---
Got a news tip/information for us? Email info@thesheet.ng
Follow us on twitter @thesheetng
BBM Channel: C0042057A
Like us on Facebook @ www.facebook.com / The Sheet
This is a 2015 Copyright of thesheet.ng. You may wish to request express approval from thesheet.ng to republish
Read it Later
Facebook Comments