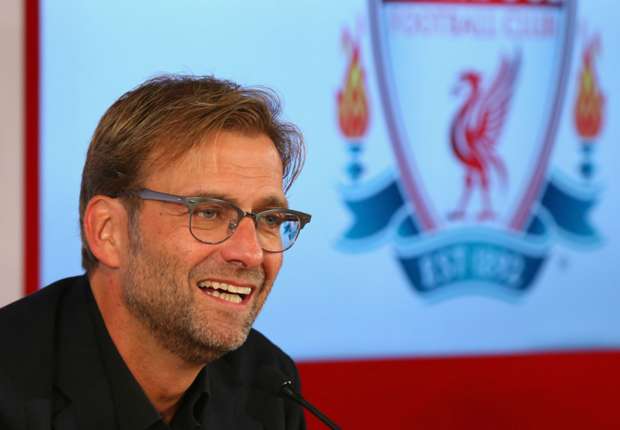 New Liverpool coach, Jurgen Klopp will take charge of his first Premier League game against North London side, Tottenham at the lane.
With the visitors looking to secure only a fourth top-flight win of the season, Klopp says he understands the pressure of the top job at Anfield but has called on his players to enjoy their football again in order to recapture their best form.
"The most important thing is to train as often and as long as it's possible to do, and not think about expectations from outside. I'm not interested in them," he said on Thursday.
"The pressure I make for myself is big enough – I don't need anyone else to tell me I have to be successful. I know that.
"If I say we have to make a restart, we have to start new. So I'm not interested in the faults of a few weeks ago, I'm only thinking about making things stable…that's what I expect, that we can see that we have worked together. I want to see more bravery, more fun in their eyes, I want to see that they like what they do."
SEE ALSO: Jurgen Klopp's Message To Liverpool Fans: Change From Being A Doubter To A Believer
---
Got a news tip/information for us? Email info@thesheet.ng
Follow us on twitter @thesheetng
BBM Channel: C0042057A
Like us on Facebook @ www.facebook.com / The Sheet
Read it Later
Facebook Comments