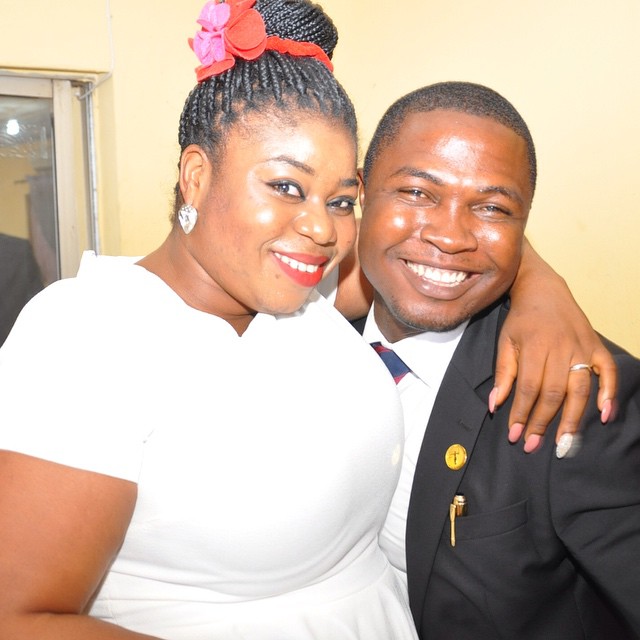 According to reports, a lawyer, Nonso, allegedly cut his wife, Nwogo's ear with plier. This is happening barely 1 year after the couple got married.
On the 16th of November, Nwogo ran to a police station as bits of her ear were dangling, after she said her husband came after her with pliers. He attacked her because she had reported his incessant abuse to police.
According to Nwogo's friend, Nonso had been assaulting her before and during her pregnancy, and she hoped the abuse would stop after the birth of their 4 month old baby but it didn't.
"The girl carried the pregnancy for 9 months in agony and threats but we thought after delivery he will amend his ways. She had hoped things would change for the better but not until their baby boy, arrived. The day she was discharged from hospital, after a CS operation, he beat her, locked her up and used a knife to stab her.
"But she escaped and ran to Rubghe Police Station to report. He was invited but refused to honor their invitation. He later assured them he will show up and was cautioned to maintain maximum peace till he shows up. Eventually, on the 16th of November, he cut her ear with pliers for reporting the abuse she was facing.
The lawyer was reportedly summoned to the police station but yet to show up.
SEE ALSO: Nawa Oh! Man Remanded In kirikiri Prisons For Slapping Wife's Friend
---
Got a news tip/information for us? Email info@thesheet.ng
Follow us on twitter @thesheetng
BBM Channel: C0042057A
Like us on Facebook @ www.facebook.com / The Sheet
This is a 2015 Copyright of thesheet.ng. You may wish to request express approval from thesheet.ng to republish
Read it Later
Facebook Comments