Yesterday, MTN Nigeria began its 21 Days Of Y'ello Care campaign, a volunteerism initiative where all 'MTNers' (staff of MTN) across the country will volunteer in various goodwill projects around the country.
The annual campaign launched in 2007, is this year tagged "Creating A Brighter Future." MTN will, for the next 21 days, focus its effort towards ensuring a better quality of life for Nigerians
'MTNers' headed out of their offices for the kick-off of the CSR campaign. And just like previous years, the next 21 days will be utilised for CSR-centred activities. There will be a National Priority Project: Rhesus Disease Awareness; a Career Fair and a Youth Empowerment Campaign.
'MTNers" getting ready for the start of the 21 Days Of Y'ello Care campaign.
Singer, Chidinma Ekile, was around to add even more colour to the event. She sang back to back hits to the delight of the audience. One of the highlights of her performance was when she moved round the audience, taking selfies and bantering with the staff of MTN Nigeria.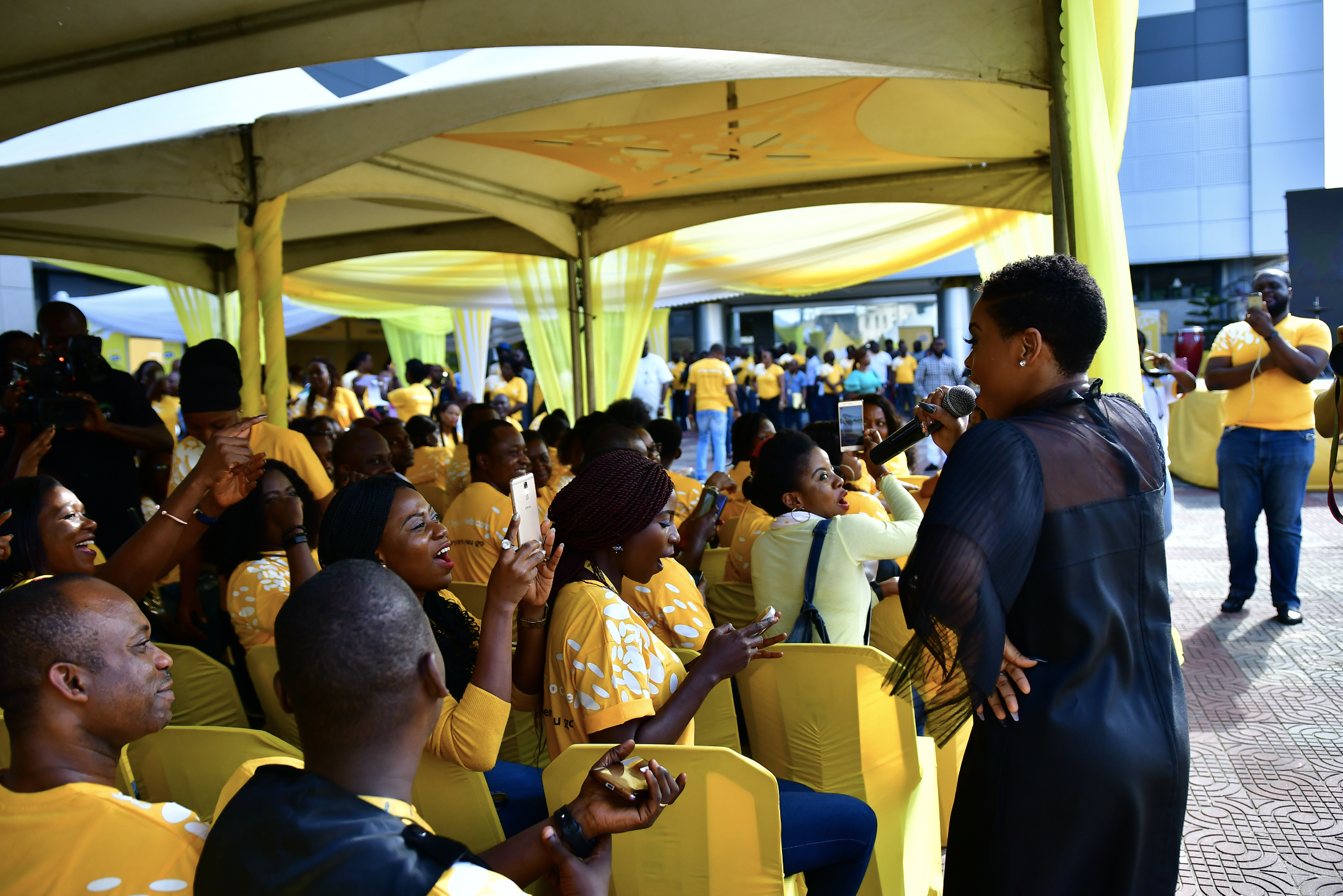 With all the fun around, the essence of the Y'ello Care Campaign remained at the forefront , Toyosi Akerele, CEO Rise Networks, explained youth empowerment and the the effects of giving back to the society.
SEE ALSO: 30 Organizations Empowered to Leverage New Media [CLICK]
---
Do you have a story you care about or is there an issue you want Thesheet.ng to look into? Email your story ideas or suggestions to us at editor@thesheet.ng.
If you wish, you can also send your stories, pictures and videos to our
Whatsapp number:  09090480519
or any of our Social Media platforms:
Facebook: Facebook.com/Thesheetng
Twitter (tweet at us or DM): @thesheetng
Instagram: @Thesheetng
This is a 2018 Copyright of thesheet.ng. You may wish to request express approval from thesheet.ng to republish.
Read it Later
Facebook Comments