Chris Brown's off-and-on girlfriend, Karrueche Tran, has reacted to the report that the music star has a baby daughter.
The Sheet brought it to you this morning that TMZ had reported that Chris Brown allegedly has a 9 month old baby with acquaintance and ex-model, Nia.
Many speculated it was a 'break baby', but from the tone of Karrueche's tweet, it seems likely that the couple was together when the baby was conceived.
Karrueche response on the issue is a solitary tweet that is quite loaded.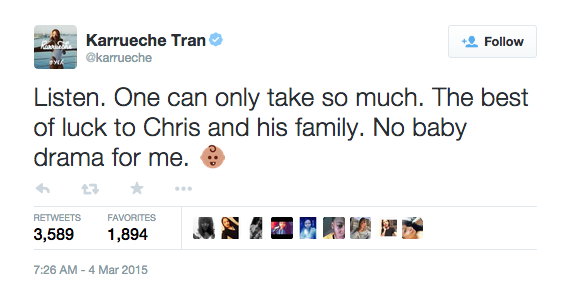 ---
Got a news tip/information for us? Email: info@thesheet.ng
Follow us on Twitter @thesheetng and Facebook at facebook.com/thesheet.
---
Read it Later
Facebook Comments