Acting President Yemi Osinbajo has warned those spewing hate speech in the country to desist from doing such as the government is prepared to deal with them with the full force of the law.
Osinbajo made this known at a meeting with Northern Leaders of Thought at the State House in Abuja, on Tuesday.
The meeting is coming on the heels of calls for secession by youths from different ethnic groups in the country resulting in a group of youths in the North asking Igbo to vacate the northern states before October 1.
The Acting President noted that that was not what the country desired at this time and urged those involved to desist or face the full weight of law.
"This is not the time to retreat behind ethnic climes. Moments like this are not for isolating ourselves and I want to urge all of us who are here and of cause the entire Nigerian populace that it is a time for us to come together and to work together.
"As a government, we are of course determined to ensure the unity of the country along the lines of our constitution. I want to say that hate or divisive speech, or divisive behavior, where it is illegal, will be met with the full force of the law.
"And I want to ensure that there is no doubt of the resolve of government to ensure that no one will be allowed to get away with making speeches that can cause division, or that can cause violence.
"Especially because when we make these kinds of pronouncements and we do things that can cause violence or disruption of lives and property, those who make those speeches are no longer in control.
"I want to just emphasise that government will take very seriously any attempts to cause violence or to disrupt the peace of this country," he said.
The Acting President said that the warning is very important because "we cannot control violence once it begins."
See photos from the Ag. President's meeting with the Northern Leaders of Thought below: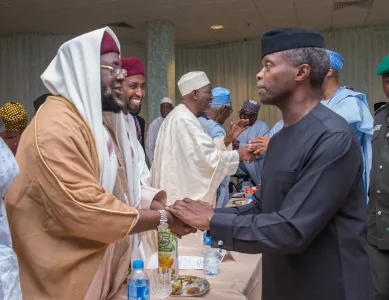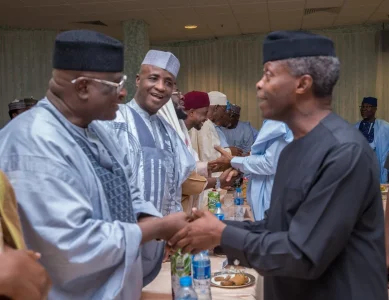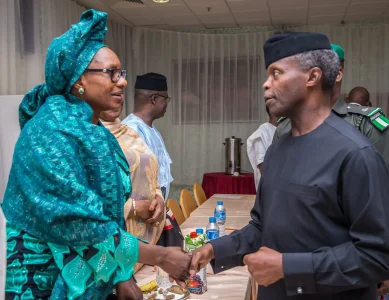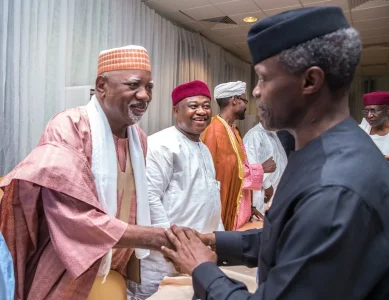 In a video clip posted to his Twitter page, Osinbajo said that hate speeches must be addressed, adding that "every stone thrown in the market place will hit targets that are not even intended."
Every stone thrown in the market place will hit targets that are not even intended. We must address hate speeches that show intolerance. pic.twitter.com/UOhoDtt3Ja

— Prof Yemi Osinbajo (@ProfOsinbajo) June 13, 2017
SEE ALSO: Jega Explains Why FG Should Stop Appointing INEC Chairmen [DETAILS]
---
Got a news tip/information for us? Email info@thesheet.ng
Follow us on twitter @thesheetng
Like us on Facebook @ www.facebook.com / The Sheet
This is a 2017 Copyright of thesheet.ng. You may wish to request express approval from thesheet.ng to republish.
Read it Later
Facebook Comments