Genevieve Nnaji is undoubtedly one of the best Nollywood has ever produced and she remains a commanding figure as far as Nigerian entertainment is concerned.
I stand to be corrected but, Genevieve is loved by all; young, old, male, female… just name it! Trust me, I would love to know whoever did that charm for her *winks*.
She's so likeable that practically every male Nigerian entertainer has a crush on her and would love to marry her if they had their way, Lol… Dem won thief am? Genny no be beans ooo…
By the way; I heard Genevieve is a french word which means, woman of the people… no wonder!!!
But here is the thing, if you think you love Genevieve, your love for her can only get better from here on with these pictures.
She's beautiful…
She's classy…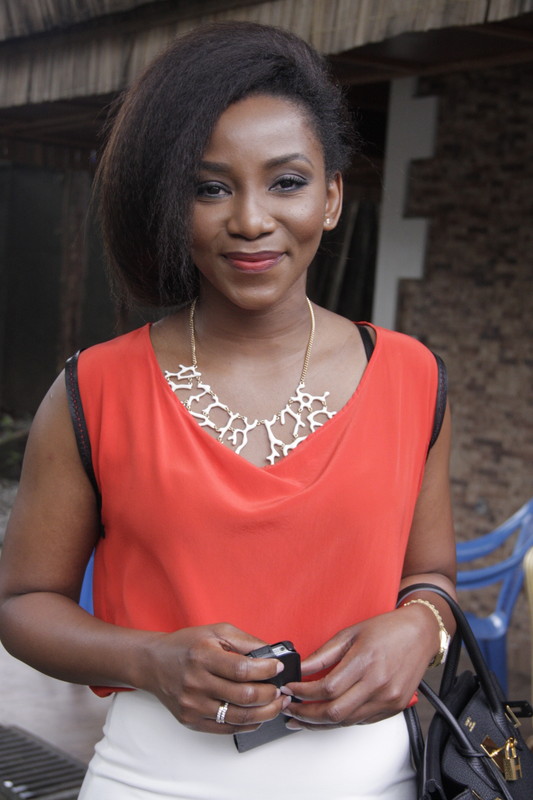 Well, even with her natural hair, she rocks!
Don't forget that she's also human… pleading for the release of the chibok girls
Remember that come get me look?
Oh! You think she doesn't wear skirts? Here she is…
Elegant!
Alright, Queen Genny aka Queen Charming…
Ok! Let's go crazy a lil bit…
Boss lady steps out in style…
No make-up, natural hair… when you're fine, you're fine, abegiii!!! Genevieve joins the #TeamNatural train.
…And Yes!!! She is a Chelsea fan. Sorry United, Arsenal and Madrid fans…
Simple and sophisticated, that's what she is!
She'll always fit in to character perfectly…
Durrrrh…
Mind blowing!
Permit me to do these last two…
It is too much beauty and greatness in one picture
What can I say… I'm beginning to love Genny more!!! And finally, Genevieve, na u be girl oooo… Chai!
SEE ALSO: CELEBRITY CRUSH: See 7 Male Celebrities Who Have A Crush On Genevieve
---
Got a news tip/information for us? Email info@thesheet.ng
Follow us on twitter @thesheetng
BBM Channel: C0042057A
Like us on Facebook @ www.facebook.com / The Sheet
This is a 2015 Copyright of thesheet.ng. You may wish to request express approval from thesheet.ng to republish
Read it Later
Facebook Comments