For some Nigerian celebrities, the journey to fame and fortune was kind of low key and the world did not have to watch them being nurtured and grow into superstars.
The set of celebrities we will be talking about today, are those that came into limelight before our very eyes and in some cases, they were people we had to vote for to emerge winners of their respective competitions.
We've had the MTN Projectfame West Africa churn out stars yearly, the Nigerian idol has also given us some notable musicians we are more than grateful to have, the peak talent hunt not left out and numerous others that have given talented Nigerians a platform to showcase their talent to the world.
Let's take a look at 7 top Nigerian musicians who rode on the back of a reality TV show to make their way to fame and fortune.
Darey Art-Alade.
Asides from the popularity he enjoyed from his father who was also a force to reckon with in Nigerian music, Darey is probably the first Nigerian celebrity to rise to fame on the back of a reality TV show after he participated at the 2004 edition of Project Fame Academy, and emerged third in the contest.
Darey isn't just a musician, he is also a disc jockey, TV presenter, entertainment consultant, voice-over artiste and performing/recording artist and event host.
Darey's debut album 'From Me 2 U,' was laced with several hit singles including Fuji and Escalade, which hit the Nigerian market while he was with Storm Records. He's next album which was entitled 'unDAREYted' sold over 150,000 copies across Nigeria in its first two months of release.
Dare has since then, gone on to greater things and is still very relevant in the industry.
Iyanya.
Winner of the maiden edition of the MTN Project Fame reality show in 2008, is currently one of the hottest and most sought after musicians in Nigeria.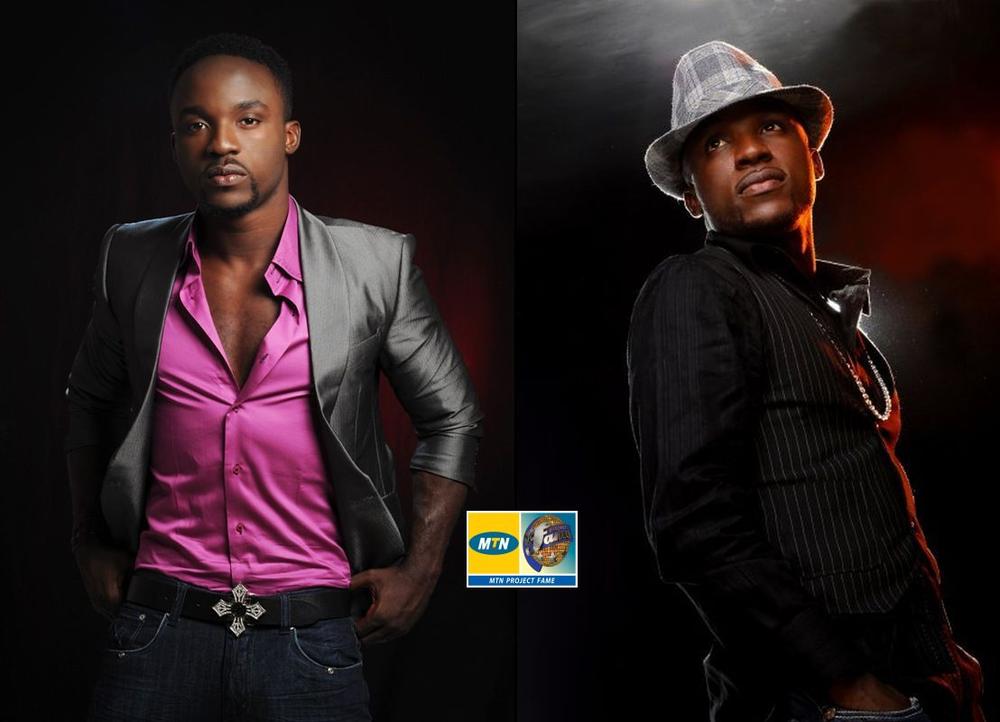 Iyanya beat off stiff competition from contestants like Praiz, Nii, Kojo etc among many other bright stars. Although his first album was a failure, he bounced to stardom with the release of monster hit single 'Kukere.' Subsequent hit singles before his album Iyanya vs Desire, which became a huge success include, 'Your waist' and 'Flavour.'
 Chidinma.
Chidinma's walk to stardom began the day she boarded a bus from her residence in Ikorodu to ULTIMA Studios, the MTN Project Fame season 3 audition venue. With only 400 naira in her pocket, and out of over 8,000 contestants, luck found her as she was eventually short listed amongst the last eighteen contestants to go into the famous academy.
Ten weeks on, Chidinma became the first female winner of the MTN Project Fame West Africa and also won the hearts of millions of Nigerians who grew to love the petite and endearing twenty one year old girl.
Her first single titled JANKOLIKO! featured Nigerian music veteran Sound Sultan. The video was directed by award winning cinematographer Clarence Peters.
Chidinma has since then gone on to release hit after hit including: Kedike, Emi ni baller, I'm in love and many others.

Her musical influences include Alicia Keys, Whitney Houston, Mariah Carey, Fela Kuti, Omawunmi, Onyeka Onwenu, Bob Marley, Lagbaja, and Dare Art Alade etc.
Yemi Alade.
Yemi Alade is a Nigerian Afro pop singer. She came into the limelight after winning the Peak Talent Show in 2009.
In 2012, she released her hit single "Ghen Ghen Love." As if that was not enough, in the last quarter of 2013, she smashed records when she released another hit single, "Johnny," produced by Selebobo.
The dance number received major critical acclaim and became an instant smash hit, topping and dominating countless music charts across the globe. It was listed as one of the best songs of 2013 despite the fact it was released towards the end of the year without a video.
Yemi Alade has featured on the covers of a number of magazines and has performed around the world, sharing the stage and songs with Mary J. Blige, Shina Peters, M.I, Wizkid, Becca, Waje etc.
She is usually very energetic and electrifying on stage, she is famously known for her love for ankara prints and long colourful braids.
Timi Dakolo.
Timi Dakolo is the Nigerian singer who won Idol West Africa on May 26, 2007 at the home of Idols, Planet One. He beat runner-up, Omawumi Megbele getting 63% of the votes. With his victory, he took home many prizes including a recording contract with Sony BMG.
Timi Dakolo released his first single comprising three songs in October 2009. In 2011, he released the song "There's a Cry." He is also the brain behind "Great Nation" and most recently, "Wish me well."
Omawunmi Magbele.
A graduate of Law from Ambrose Alli University, Ekpoma, and a fellow contestant alongside Timi Dakolo in the maiden edition of the West Africa Idols. Although she came second, but she returned to the studio after the show and released her first single 'In The Music,' which became an instant anthem among Nigerians.
Omawumi became popular and was embraced as a brand ambassador by Globacom, Konga and Mortein. She also won the "Next Rated Act" award of the Headies and released her debut album 'Wonder Woman' in 2010. She returned to the scene in 2012 with a hit 'Bottom Belle' featuring afro-highlife act, Flavour, before treating her fans to her second studio album 'The Lasso Of Truth' in 2013.
Praiz.
Praiz is a Nigerian R&B songwriter, producer and singer. Praiz's music career hit the limelight after he finished second runner-up at the maiden season of Project Fame West Africa.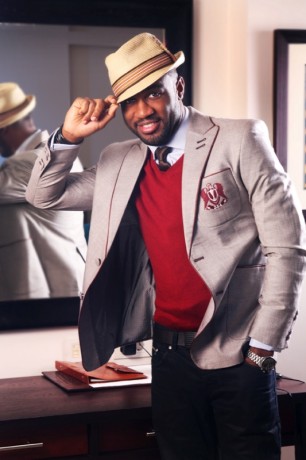 In 2012, he released hit singles like "Rich and Famous", "Sisi" and "I Love You"; he also featured in a song by Bez titled "That Stupid Song" which went on to be the first African video to make a world premiere on BET's 106 & Park.
Asides being a soul and an R&B artiste, Praiz also has a diverse style in making other genres of music, switching up from R&B to afropop with commercially appealing songs like "Oshe" and "Mercy."
SEE ALSO: CELEBRITY CRUSH: See 7 Male Celebrities Who Have A Crush On Genevieve
---
Got a news tip/information for us? Email info@thesheet.ng
Follow us on twitter @thesheetng
BBM Channel: C0042057A
Like us on Facebook @ www.facebook.com / The Sheet
This is a 2015 Copyright of thesheet.ng. You may wish to request express approval from thesheet.ng to republish
Read it Later
Facebook Comments